Testimonials
Acupuncture and Traditional Chinese Medicine at Ping TCM patient reviews and testimonials.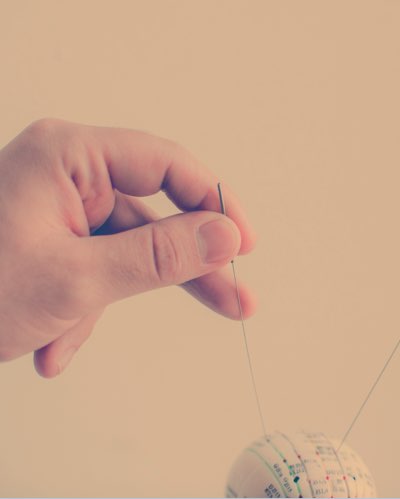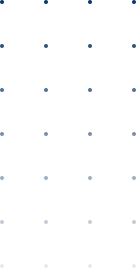 See our Google reviews click here
Soo, I wasn't going to write a review at all. I was extremely skeptical and didn't have much faith when I began treatment with Dr. Ping. For a very long time I've had hormonal issues, dizzy spells, severe brain fog, and digestive/bloating problems that often make me look 6 months pregnant. Traditional US doctors don't help much so this was my last effort in an attempt to feel normal again. During my first visit he was very attentive and thorough. He looked over the "first patient questionnaire" and did a quick physical. I was told I had "no blood" (lol his accent is adorable) as well as liver, kidney, and spleen deficiencies. I was given herbal treatments to help with my symptoms. My digestive problems are GONE and I've had quite a bit more energy than usual. On top of that, when I went to my annual physical, my blood results showed I was iron deficient along with low blood pressure… hence, no blood lol. I will continue to see Dr. Ping and am excited to see how I feel with consistent treatment.
Finding Dr. He Ping has made a huge improvement in my quality of sleep. I first tried western medicine which involved sleeping pills and other types of medication. I dislike taking anything including aspirin, but if you have ever had a panic attack and could not sleep the entire night, you value a good's night rest. After sleeping pills and other types of medication failed me I was really at wits end.
I tried Dr. Ping and immediately could tell there was something special about him…his calm and peace. He was extremely thorough taking the time to assess my situation.
I have been going to him as of this writing for a little over 2 months…acupuncture and chinese medicine are not a one shot deal…please understand. I was going twice a week, then once a week, and now every other week. The sense of calm and peace I feel after a session is worth it's weight in gold…not to mention the feeling of waking up after a good's night rest.
If you are serious about getting better and will put in the time and work outside the office, Dr. Ping will help you! He and his staff are a blessing to this area!
Working on the road in a high stress career, it's not easy locating a genuine Chinese Dr of ACUPUNCTURE. I have been blessed to locate not only a great Dr. But one close to my job in the Triangle Research Area. Dr. Ping is the real deal and at $75.00 a visit which included cupping was unheard of. In my 25 years using Acupuncture while traveling to remote locations, I rank him in the top three. One visit every other week insures I maintain pain free with great stamina. Thank you Dr. Ding for outstanding Results!
I am sure I'll be updating this review as time goes on. Dr. Ping is awesome. The acupuncture and cupping has been great! I feel relaxed afterwards and look forward to future appointments. He's given me herbs to also help. He stays busy so book ahead! You can also book online.
He spent 2 hours with me on my first visit listening to my needs. It was validating! A lot different than American medicine. Acupuncture doesn't hurt. He uses one time use needles too.
Amazing Doctor I still recommend him to people. I was treated a few years back because my arm was in so much pain I got to the point that I couldn't twist my. Left hand, Dr. Ping cured me in a few days.
Dr. Ping is great and I highly recommend him and always pass along his name and number to people. I have been going to him for 9 years for different issues. This past two months, he has done wonders for a pinched nerve I had in my back. He told me straight out, it would take time, which it has. He has given me stretches and things to do at home that are very helpful. He is a very patient person and never will have you try a treatment you aren't comfortable with. He works wonders!!
Incredible experience. Dr Ping is quite remarkable
My intake was intensive and thorough. I received 2 treatments on the 1st day… (human pin cushion) and Chinese herbs mixed for me. 2.5 hours and medicine… $138. Seriously, for the money, I'm not sure how this business model works but I'm not going to debate that!!!
2nd appointment a week later… I made so much progress. Asking more questions because I was able to.. I found out he went to medical school in China and was licensed to practice everything there. He moved to US 14 Years ago. it is different set of rules, so he chose to just be acupuncturist. Much less stressful and he LOVES it. It shows in the level of care I received. Angie, his partner, is the yin to his yang… they truly are the dynamic healing duo.
Enjoyed Dr. Ping. This was my first visit. The office is very clean and nice. Treatment room looks spacious and clean. There were plenty of people already there both when I arrived and when I left. Clearly Dr. Ping is popular. I love acupuncture anyway and see Dr. Zhao in San Francisco, California for Acupressure. So I am familiar with techniques and needles. It is now about 3 hours after treatment and I am both exhausted and sore. For my body this is a great thing after acupuncture. The directions to get out there on Google Maps May frustrate you so just head to Apex if coming fRom Raleigh. 540 works and so does 40. I will let you know about how the herbs prescribed works in a week or so.
Enjoyed Dr. Ping. This was my first visit. The office is very clean and nice. Treatment room looks spacious and clean. There were plenty of people already there both when I arrived and when I left. Clearly Dr. Ping is popular. I love acupuncture anyway and see Dr. Zhao in San Francisco, California for Acupressure. So I am familiar with techniques and needles. It is now about 3 hours after treatment and I am both exhausted and sore. For my body this is a great thing after acupuncture. The directions to get out there on Google Maps May frustrate you so just head to Apex if coming fRom Raleigh. 540 works and so does 40. I will let you know about how the herbs prescribed works in a week or so.
I have suffered from fibromyalgia since adolescence. I've seen many doctors and tried every prescription imaginable. I started seeing Dr. Ping He in February. My first visit we went over my medical history, my pains, and what goals I had for treatment. The acupuncture and herbs have both helped improve my pain. My pain is not completely gone but when I leave from treatment I feel pain relief anywhere from 3 to 7 days. He has great bedside manner, talks about what he is doing and why. I feel very comfortable with him, highly recommend and will continue my journey with him.
I can't say enough about Dr. Ping. He has treated me for anxiety/stress, knee problems, and most recently a lower back injury. I came in to his office with an awkward limp and the next day I was able to bend over to put on my shoes. Thank You for your care!
My wife adores this place. She has faith in Dr's knowledge, expertise and ability to restore health. I addition, her girlfriend who has been visiting this practice for over a year, says that Dr Ping literally saved her life because her health was going down miserably before Ping.
Dr. Ping is amazing!!! I would highly recommend his clinic. I have been a patient of his for the past two years and have seen major changes in my overall health. He is very knowledgeable about what he does and is extremely caring when it comes to his patients. As someone who works in the medical field I take this very seriously… he is the absolute BEST!
The moment I met Dr Ping first time , I saw radiance on his face and experienced positive vibes. I had problem of bloating smotach. I took weekly sessions of acupuncture along with herbs for three months which gave significant relief to me. I definitely recommend Dr Ping 👍
I suffereFor 4 years I experienced pain under my left ribs. Twice the pain became so extreme I was admitted to the emergency room. Traditional doctors have had 0 success diagnosing the pain, let alone reducing the pain, however, Dr. Ping reduced the pain by 40% during the first treatment. By the end of our treatment plan the pain no longer exists. Additionally, I was in a car accident several months ago that left my dominant hand and shoulder in great pain. Dr. Ping again eliminated the pain in my hand after one treatment and has significantly reduced a knot (in my shoulder) that my physical therapist was not able to treat. I continue to work with Dr. Ping and recommend him as the best doctor I have ever been treated by. d for many years with phantom abdominal pains that
Hi Dr. Ping,
I really appreciate you sharing your success stories with me on Saturday.
I wanted to let you know that my calf feels brand new today and I've said out loud "I just can't believe how good I feel" so many times that I had to let you know.
We are in vacation this week and I was able to go on a one mile walk this morning for the first time in almost 2 months!
Thank you so much!
I suffered from infertility for over 2 years. I got married when I was 39 (my husband was 42) and tried right away to have a child because we knew we were pushing against time. I got pregnant but it ended in a miscarriage at 6 weeks which was extremely devastating and heart breaking. We tried again to get pregnant but it just never happened. I can't begin to tell you how devastating I was. I started panicking because I knew I didn't have much time because I felt like my biological clock had ran out.
Finally we decided to see a fertility specialist and they ran a bunch of test on my husband and I. Everything looked good on both end, even my AMH level for my age was really good. They pretty much chalked it down to my age. We thought about doing IVF but it was way too expensive and we just couldn't afford it. I also have hypothyroid and taking medication for that every single day.
We did two rounds of IUI but it didn't result in any pregnancy and the medication had horrible side effects on me. I felt like they were causing more harm than good to my body.
Finally I decided that I would try acupuncture. I searched the internet and they were so many of them around, but when I saw Dr. Pings website and read all about his treatments, and reviews, something told that this was the one. I called and made an appointment to see him. I got an appointment fairly quick.
My first visit with Dr. Ping was very interested. I didn't feel like it was the regular doctor meet patient and doctor tells patient what they are going to do. He listened to my health history and looked and my tongue and right away he knew how to start his treatment plan for me.
What I really liked about him was his sincerity to help and my age wasn't an issue at all. Completely different from my fertility doctor where your constantly reminded about your age.
I forgot to mention that I started acupuncture when I turned 41.
I am happy and thrilled to inform that by the six month mark I was pregnant. I couldn't believe that this intense desire to have a child had finally happened. When I missed my period I didn't believe that I was pregnant. I told Dr Ping that I missed my period and he told me to go home and take a pregnancy test. I did, and the word "pregnant" appeared. I was shock, excited and scared at the same. My husband was beyond happy. We have been praying for this moment for a long time. I was afraid most of all that this pregnancy was going to result in another miscarriage, but I knew that God was telling us that this time it would be different. I believed with all my heart that God led me to Dr. Ping. I believed that he used him to help us get pregnant. He is so genuine and encouraging. His Staff is amazing as well. I literally felt like I was with family. That's how welcoming they are. I continued treatment during my first trimester to prevent any miscarriage. We were told to refrain from any intercourse or any pelvic exams (including and a pelvic ultrasound) during the first trimester. We did exactly what he told us. I started spotting brown discharge in my first trimester (the same thing that happened before I had my miscarriage 2 years ago) which sent me into a panic attack. I went to see Dr. Ping and he gave me some herb to drink which stopped it right away. I was so relieve and grateful.
On one of my visits he felt my pulse and told me I was going to have a boy. Low and behold, we found out that I was going to have a boy.
After I made it through my first trimester, he told me that my treatment was over and I had graduated. He told me that if I needed help to go into labor I should come see him.
It was bitter sweet. I had a beautiful pregnancy and I made it to 40 weeks.
I gave birth at 42 years old to a beautiful 9lbs, 3oz baby boy.
Dr Ping helped us to complete our family and we will forever be grateful to him. He is the joy of our heart and every time I look at him I see just how much God has really blessed our life. Thank you Dr. Ping for all you did!
Heading into my mid 20's, I was extremely stressed and started to experience irregular and heavy bleeding during my menstrual cycle. In addition, I started having deep, painful cystic acne. I went to the dermatologist, gynecologist, and my regular doctor to see what I could do to cure it. Every single one of them recommended me to take medication (birth control, antibiotics, etc). They told me that it wouldn't actually solve the problem, but it would be a bandaid/temporary fix to clear the acne and help with my menstrual cycle. For me, that was an absolute last resort.
I scoured the web to find other alternatives. I found acupuncture and I thought to myself, if this doesn't work I will go on medication. I found Ping and I am extremely grateful that I did. During our first session he knew exactly what was wrong and how he could help. After 3 months of seeing him once a week, my acne was completely clear and I stopped having painful, heavy periods. I was absolutely amazed and so were my family and friends.
I moved for work from Durham and couldn't see Ping anymore. I went to other acupuncturists at least 4 different ones and I can say with 100% confidence that Ping is the best. He is knowledgeable, light-hearted, and truly cares about his patients' well-being. His staff is also warm, welcoming and friendly. Which makes entering for the first time that much easier to overcome the fear of acupuncture.
My first visit to Dr. Ping was after seeing several specialists and having multiple tests done by western doctors revealing no cause for my chronic severe joint pain.
After my first visit symptoms started to improve. Now after two months of weekly acupuncture treatment and herbs I feel completely normal again!
On one of my visits I had flu symptoms starting (my whole family had the flu) and they were gone by the end of the hour (and I didn't get it!)
Dr. Ping is friendly, kind and extremely knowledgeable.
I've even started bringing my kids to see Dr. Ping for acupuncture and have been recommending his practice to everyone.
I'm very grateful to have found Ping Traditional Chinese Medicine. ~*~
RLS – Restless Legs Syndrome sufferers, I have been trying for years to find something that would help relieve my RLS. I can tell you that being treated by Dr. Ping has given me the best results ever. I have now gone 3 months without problems. That is 3 months of being able to sleep at night and actually getting some rest. This didn't happen in one or two treatments, it takes time to get your body inline. I can't tell you enough how great it feels to sleep. I've spent thousands of dollars, just like you, trying to find something to help. I've tried other acupuncture doctors with no results. Dr. Ping knew what to do. You owe it to yourself.
Dr. Ping is amazing! I was having some major issues with lower back pain/injury. My initial appointment with him he was very thorough and explained in full all about what acupuncture entails (my first time experiencing it). I felt very much at ease. After a few sessions (he explained it is not 'magic' and depending on the injury, will take time to correct), my back pain became very much manageable and I could endure it. He advised me on certain exercises and stretches to perform in addition to the acupuncture. I now see him on a regular basis and have consulted with him on addressing other health issues with him as well.
Ping Traditional Chinese Medicine has always been my go-to for healthcare, whether it be a common cold, flu, or common aches and pains. Additionally, my wife and I were having trouble conceiving for three and a half years. I should also add, my wife started treatments and 6 weeks later, we were pregnant with Audrey.
Dr Ping has CHANGED MY LIFE! I originally went to him for my thyroid issues which I have had for the past 10 years. A couple of months in, I was still losing weight slowly but my energy was better than it had been in years. I received a Reiki attunement from a LCSW, and she brought some emotions out of me that I wasn't even aware of. When I told Dr Ping, he had a light bulb moment and started to do Emotional Release Therapy. In the past month and a half, I have shed 17 lbs of physical weight and about 100 lbs of emotional scars that I didn't know I had! (I ignored them for a REALLY long time) I have lost a grand total of 22 lbs and my TSH levels have gone down by 4! I'm about to start decreasing my dosage of levothyroxine!
I have been referring everyone I know to Dr Ping…. anxiety, knee pain, back pain, PCOS… everyone that I have sent him has become an instant believer! He is GIFTED and priceless! If you have ANYTHING going on that you need addressed, go see him! Medicine is like a car. Western Medicine gives you patches, meds with side effects and ultimately no cure. Eastern Medicine restores the car to it's original beauty and state. There is NOTHING like it.
Below are a few stories from Yelp and google places:
I have been going to Dr. Ping since early December 2016. I started feeling a difference in my body after just the first session. I had lived my life thinking what I was experiencing was normal. Now I know what normal really feels like. I can sleep through the night without a sleep aide. I can exercise and see weightloss results. My blood sugar has leveled off and I'm not hungry all the time. I feel so much better without the need of medication. Dr. Ping is professional and very knowledgeable. I look forward to my visits every time.
Best practices for responding to reviews
So grateful to have found Dr Ping and extremely pleased with my experience! I literally cannot thank him enough for his patience, knowledge and attention towards my situation. When I first started my treatment, my symptoms have been going on for longer than 18 months and I was in chronic pain. Dr Ping detected all the key spots on my body and my symptoms have healed substantially! He did all his best to cure me in less than 2 months and it worked! Felt better even after my first appointment. Dr Ping has magic hands probably 🙂 He is the nicest and most helpful person! I trust Dr Ping with every treatment decision that he makes. And initially, if you get treated more often, you will see the results quicker and your body will be able to heal faster. Definitely recommend Ping TCM to everyone!
2 weeks ago
Dr. Ping is hands down the best acupuncturist out there. He is a intuitive healer. It is one thing to be educated to become a doctor but one has to be intuitive and empathetic to become a doctor. Which is what is missing in many so called doctors in the western medicine system. I would highly recommend everyone to his practice. The down side to that will be he will become so busy that he will not have time for his regulars like me.
Sincerely, if it is time for one to heal then he is your doctor. I have been suffering from many issues which the docs have not been able to diagnose. I went to him for a back injury but ended up healing my ovaries and supporting my kidneys too. Awesome doctor and his practice is also very nice and all his staff as well. I thank him for his timely help.
---
evaluation has been completed.
Approx. Appointment Date:
August 31, 2016
Use this Provider Again:
Yes
Description of Experience:
My son has gone for a few visits due to mono infection with liver and spleen involvement and was very sick, doctors basically told us to wait it out, found some information online that acupuncture may help with symptoms and duration and willing to try!
Member Comments:
My son felt better after treatment and even 1 week after his terrible blood test results they were repeated and doctors were amazed how quickly he recovered and feeling better, will continue to do treatments for over all well being. Dr Ping was great looked at overall picture of health! Dr. Ping and staff have been great and doing their best to accommodate his schedule. Excellent! Worth try instead of just waiting…it is well worth it!
I came to Dr. Ping to get help with secondary infertility. Our first was conceived on the first try, so after 7 months of trying with no luck and because of my age(37), I made an appt with my Obgyn. I had some basic fertility tests done. All came back normal except my AMH( ovarian reserve). Anything 1 or less is considered low…mine was .188! I made an appt to a well known fertility clinic. I was told that because of my low AMH I was not even a candidate for IVF. I was devastated and was beginning to get very discouraged. I started doing some research and reading books on things I could do to increase my chances. I began to read and learn about the benefits of Chinese medicine. I was willing to give anything that would help me get pregnant a try. My first appt with Dr. Ping I was impressed by how much he knew about my health just by looking at my tongue and feeling my pulse. He taught me things about my own body that I didn't know. I began weekly treatments of acupuncture followed by acupressure or cupping. He also had me on herbs daily. He kept track of my cycle and was always encouraging and positive. He would often remind me that it only takes one good egg to get pregnant. I felt really great afterwards and looked forward to my weekly sessions. He shared many stories of women defeating the odds and getting pregnant with his treatments. After 5 weeks, I became pregnant! Not only did I get pregnant but Dr. Ping even accurately predicted that I was having a boy at just 5 weeks! I'm 18 weeks pregnant with a healthy baby boy. I'm a believer in Chinese medicine and Dr.Ping. He is s true healer and a kind soul. He stays very busy and works very hard, often times staying after hours to treat his patients. He is soft spoken but extremely intelligent. Even when he isn't talking you can tell he is thinking. I'm forever grateful and plan on returning to him after I have the baby to help me lose weight 🙂 Dr.Ping is 1 of 3 in the United States and 1 of 400 in the world that has been accepted into a prestigious program for Chinese medicine. I feel truly blessed to have him right in Durham. I recommend anyone thinking of alternative medicine to come and see Dr. Ping. Thank you Dr. Ping!!! • • •
When you first enter Dr Ping's office, a very polite and cheerful teenager comes out to greet you. Then you find out that this is Dr Ping, a man in his 40s. I have been seeing Dr Ping for just over a year now for multiple health issues that Western medicine could treat only with steroids and tranquilizers. He is very caring, listens carefully, and has the full arsenal of Chinese medicine in his service, not just acupuncture. He is also less expensive than other practitioners of TCM/acupuncture. He has taught me to live a better life by practicing calmness, better posture, and taking on a better outlook. He is very cheerful and likes to laugh, but he is also extremely dedicated to his patients and is very focused on skillfully treating them. He has used a variety of treatments on me, and my health is much, much better now. • • •
Teala SpitzbarthRatingReview posted on
on Google+
Dec 18, 2015
I have seen Dr Ping for a few health issues over the last year. He has helped me resolve some complications related to diabetes, hormonal balance and a uterine fibroid. Dr Ping is a very skilled and knowledgeable acupuncturist, one of the best I have ever seen and I have been using acupuncture over 25 years. He is also a very wise and kind soul. I highly recommend him!
---
I have been treated by Dr. Ping for over 1 year now and he has helped me with various injuries and chronic problems. The level of care has been excellent as have the benefits of his treatments.
---
| Legend D | Rating | Review posted on |
| --- | --- | --- |
| on Google+ |   | Sep 9, 2015 |
I first went to see Dr. He referred by a friend of mine. At the time, I've been suffering from ankle sprain for two years. I felt much better only after five treatments and with another few treatments, I was completely healed. After that, I have been seeing him for various problems, including cough, irregular period, sleep problem, fatigue, and kidney stone problem. I've been had sleep problem for years. After a series of acupuncture treatment accompanied with herbal prescription, my condition greatly improved. He always treats me with patience and professionalism and is able to handle all of my problems. Now my whole family go to see him, like my older one's asthma, and my younger one's cold, etc. Dr. He is very experienced and professional. He really listens and cares. I feel so fortunate to have him as a doctor of Chinese traditional medicine and acupuncture in the triangle area. I highly recommend him!
---
I am a new patient from doctor He, because I have diabetes, high cholesterol, depression, skin disease and other types of disease and regularly take a variety of medicine. This status cause my liver function getting a problem, my liver function index exceeded normal standard, high amounted to AST (SGOT ) is 78, ALT (SGPT) is 111, I went to internal doctor for treatment, the doctor said there is no way to cure the liver problem which I had. I found doctor He from Google search when I'm desperation. He gave me traditional Chinese acupuncture treatment and take Chinese medicine for six weeks dropped my liver function returned to normal value, AST (SGOT) 24, ALT (SGPT) 33. Now doctor He started treating my diabetes, gradually reducing my western medicine. Doctor He gave me the impression is that his practice is very practical, rigorous, detailed and very patient to patient, the most importantly, he is so skillful, he changed curing liver disease from impossible to possible, help me solve a big problem, I admire his high level acupuncture treatment and medicine. Chinese medicine is the quintessence of Chinese culture deeply the essence, hope more people well know about Chinese medicine, trust Chinese medicine, I hope more people enjoy with doctor He's experience and superb medical skills to obtain a benefit. Thank you so much, doctor He!
• • •
---
reviewed in the last week
I went to Ping to help with my infertility. After 2 years of trying to conceive, including 3 unsuccessful IVF procedures, I got pregnant naturally after 2 months of weekly acupuncture treatments and daily herbal therapy. I had tried acupuncture before at another acupuncture office, but I noticed a difference in how Ping approached my treatments, balancing my whole system rather than just focusing on my infertility. I think his traditional methodology is what led to success and I would highly recommend his services. • • •
---
I have been seeing Dr. Ping for the past 1.5 months for various problems, such as digestive problems, that I had for the past three years, and no diet seemed to help; I also had a very low energy at the time I started seeing Dr. Ping – due to a recent back trauma, and a surgery that I had recently; I also had incidents of insomnia in the past 8 months… In all, at the time my energy level was truly a 0…. Once I started acupuncture treatments, I, after the first treatment, felt something I could describe as feeling safe, confident and happy at the same time. The feeling that I thought I lost forever. I told Dr. Ping about that and he has told me this is due to the energy flow is being restored. Now, 1.5 month later, my digestive problems are GONE, my energy levels are a good 6 (on the scale of 1-10; It was 0 when I started getting treatment). Dr. Ping also helped me to cure my insomnia, for which I'm very grateful for! You should see Dr. Ping kind attention to each of his patients! Each visit starts with Dr. Ping asking how you doing and he is very sincere in trying to help you with the problems you're having at the moment. Dr. Ping treat all his patients as if they were a family. I highly recommend seeing Dr. Ping and I think he will find for you the best cure there is. The diet is also an important part of the healing process. Bottom line: Dr. Ping is a great professional, who truly cares for his patients! • • •
---
First, acupuncture is the real-deal, for those non-believers out there. I was one, and out of desperation several years ago, I set up an
---
reviewed in the last week
Take it from someone who has had a lot of acupuncture, the services are top notch. Dr. Ping is incredibly skilled as a technician, compassionate, and unstoppable in his desire to help people. I would highly suggest you go see him for some of the best acupuncture in the area. As a nurse, I completely agree with Dr. Kuhn's detailed assessment of Ping. He is an amazing man!
Respond
 

---

Best & most honest Chinese practitioner out there. He is completely legitimate and will work with you on any health related issue. His motto is that he doesn't want you to see him long-term– he wants you to heal, which is a breath of fresh air for anyone dealing with chronic health issues.
---
R Arorareviewed in the last week
I have been seeing Dr. Ping for the last few months for low energy and muscle pain. His approach towards the treatment is very holistic and systematic. In the first session, he would intensively ask you the questions, check your tongue, and pulse to assess about the root cause of your condition. On each following session, he would re-assess the current condition of your internal system in the beginning of the session and give the treatment accordingly. My energy level has gone up and muscle pain has reduced remarkably after few months of treatment. What I really love and admire about his services are his knowledge, passion for his work, and patience. He is thoroughly involved in understanding and curing your condition, very patient in listening to you, and loves to answer the questions in detail. He never rushes through the sessions and has always enough time. After discussing the things with him, my awareness about my health and the health in general has increased tremendously. I would highly recommend anyone to see Dr. Ping for any kind of health issues.
• • •
---
Review from Rebecca K.
What can I say about Dr. Ping?
As a physician myself, I have high standards for my health care providers.
Competency, compassion, a willingness to listen, and high 'emotional intelligence' are all non-negotiables for me. It is my belief that Dr. Ping deserves the highest rating in all of these categories.
When I started seeing Dr. Ping for infertility, it was right after a consultation with a local reproductive endocrinologist. While the other physician certainly seemed competent, his attitude of 'The doctor will talk, you will listen' and 'Doctors are in complete control of making babies' was somewhat of a turn-off to me.
I told my husband that I wanted to try something else first, and we went to Dr. Ping.
The difference was night and day. . .truly a breath of fresh air. The atmosphere in Dr. Ping's office is respectful, unrushed, and healing. There was time for all my questions. What's more, there was a respect for the intricacy of the human body, and a humility/ awareness that he is only a participant in the process of bringing life into the world. . .not the creator of said life.
To that end, Dr. Ping rightly recognized that my body in many ways was out of balance with its natural design. He was not afraid to talk to me about stress, about sleep, about nutrition. He also aided me with acupuncture and herbal medicine.
Before trying acupuncture, I wondered whether it was something that was in line with my Christian faith. Now, after seeing Dr. Ping off and on for almost 8 months, I can say that I truly believe that God worked through him. He was respectful of my personal Christian spiritual beliefs, even though he is not from the same background. What's more, he even deepened my faith as he spoke about his own work and as I realized that his humility and true concern for his patients, are attributes that are extremely Christ-like. He is a true healer, in the broadest sense of the word. I am so extremely grateful to have found him!
Oh yes- and the infertility? Well, as I type this, I am entering my second trimester of a much-wanted, long-awaited pregnancy! He was an invaluable resource throughout a difficult first trimester with lots of spotting– when all the western clinic could do was check Hcg levels and tell me to come in if I started to have heavy bleeding, Dr. Ping saw me for weekly appointments (even coming into the office 7 days after the birth of his own baby!!) and continued to talk to me about stress, sleep, and nutrition.
I am so very grateful for all he has done for me. If you are lucky enough to get an appointment with him, run don't walk to his clinic! You will be glad you did. 🙂
---
First, acupuncture is the real-deal, for those non-believers out there. I was one, and out of desperation several years ago, I set up an acupuncture session when I re-injured my knee while on vacation. It didn't get me to 100%, but it made it bearable. I tore my ACL when I was younger and have worn cartilage, some bone-on-bone etc. Of late, I've been having issues with my IT band and muscle soreness along with tendon pain. Ping's treatment is really moving me along. Two treatments, and some of the trouble areas aren't a problem anymore. As is the case, once something gets fixed, I'm finding something else that was masked by the more severe areas of pain, but I'm very optimistic that a few more treatments will get me in good shape. The positive impact of a single treatment is indescribable. Amazing! I can't say enough about Ping and his practice. Try it. You won't regret it. Its the shortest legal trip to euphoria you'll find.
• • •
---
Review from Kathy S.
Hillsborough, NC
I see Dr Ping for pain in my right hip and leg. I have had this pain for about five years. In the past I have tried different things for relief including physical therapy, chiropractor, steriod injections and even arthroscopic surgery. Over time the acupuncture treatments have diminished the pain significantly. I am very pleased with the results and highly recommend Dr Ping to anyone in pain!
Apex, NC
3/29/2013
I had excessive vaginal bleeding for 6 months(everyday) last year. All my gyn doctor could do was to give me birth control pills. But that didn't help much. I went to Ping's clinic for help. Just after two treatments using both Acupuncture and herbal medicine, my bleeding was down to spotting. After two more months, the bleeding stopped completely.
Now my periods are the best ever over the past 20 years! It's not heavy, not too light, just the right amount, perfectly on time, and ABSOLUTE NO PAIN! I never knew that having menstrual periods don't have to associate with all kinds of discomfort. Now a period just means 3 days of inconvenience(like no swimming) in every 27 days. I highly recommend Ping's clinic if you have similar problems.
Durham, NC
12/24/2012
Why I like Dr. Ping:
* He's refreshingly honest. He will tell you immediately if he can help you or not and how soon you can expect results. If acupuncture is unlikely to help your particular problem he tells you so.
* He really listens to you. I went first for a consultation and he listened intently as I relayed my litany of ailments for at least 30 minutes.. He then asked pointed questions and told me what I could expect from treatment. The next visit I filled on the comprehensive diagnosis forms and he spent another 30 minutes going over all my symptoms. Maybe I've been to the wrong doctors, but I've hardly had a western Dr. look me in the eye or look up from their clipboard, never mind listen so patiently while I described my symptoms.
* He's a true healer in the traditional sense and knows the human body inside and out. He doesn't mask symptoms, he gets to the root of the problem and treats it holistically.
* The affordable price. Each session costs only around $100 or so including acupuncture, Chinese massage, (sometimes cupping) and herb prescription. Since I don't have insurance, this a great bargain for the care I receive compared to what I would pay at a western Dr. It's also a great stress relief knowing that I have someone to go to in case I need medical care that won't put into debt.
* He's treatments really worked for both me and my wife. I suffered from fatigue, headaches, tight shoulders and colds at least weekly for several years. My headaches, although not completely gone, are significantly less in frequency and intensity. I feel more energy and in general less stressed and more happy. My wife, suffered from problems that made her unable to sleep through the night, but after just three treatments she slept through the entire night for the first time in over five years.
I highly recommend Dr. Ping!
Bahama, NC
8/8/2012
I am a very so happy to have met Dr Ping He- He is a very gifted healer! I went to Ping for the first time when I was 9 months pregnant to see if he could help me to go into labor- My ob-gyn wanted to induce me using Pitocin, which I was nervous about and really did not want- I had heard that TCM could help with labor induction, and so I wanted to give it a try before agreeing to have Pitocin- I went to Dr Ping three times, and felt the baby move downwards during his treatment- Within one day after the third treatment, my water broke and I went into labor- Whatever Dr Ping did, it also helped make my contractions stronger and more productive, so that by the time I arrived at the hospital, two hours after my water broke, I was already 8 cm dilated! My labor was very short only 7 hours (for it being my first child) and the labor went very well- I was really happy that I did not have to have Pitocin and so grateful for Dr Ping's help! Now, I am going to him to help me lose weight after the baby and have lost about 30 pounds- I have a lot to lose so it will take awhile, but the TCM treatments have really helped me lose inches, especially in the abdomen area- Another thing I noticed is that when my menstral cycle recently returned, I did not have any PMS or cramps- I was so happy with Dr Ping, that I convinced my husband to try him for a wrist injury he incurred, and within a couple treatments, the pain and tightness in my husband's wrist is completely gone! Perhaps the greatest thing about Ping is that he genuinely cares for his patients, which you don't find anymore with conventional doctors- I have gone to other acupuncturist that were not as effective, so I think he really knows his stuff, and has knowledge of true Traditional Chinese Medicine as it has been practiced in China for thousands of years.
Chapel Hill, NC
8/6/2012
After 4 months treatment finally conceived. Dr.He is Amazing!! We struggled with infertility for two and half years. Went to fertility specialist, did IUI and pills. because my body it is not agree with the pills, so we decided try different way. We fund Dr.He on the internet. After 2 sessions with Dr. He and his hand mixed prescribed herbal I began to feel better. After about 2 months i noticed my cycle get much better, in the past 3years my menstrual cycle always 40 t0 50 days. I continued to see him because I know I can not got results so quick. About 4 weeks ago my cycle did not come, i just think maybe it will go back to 40 or 50 days again. I was a little upset, because i think maybe the acupuncture it is not work. After two weeks of my cycle time, during treatment Dr. He told me should doing pregnancy test , I did it after i go back home. It is positive!! I couldn't believe it! I tried second time, positive again! I was so excited! I am so happy we fund Dr. He. I would like to recommend every one my family and my friends to him. Because he is a true healer.
Review from Lin O.

Durham, NC

10/26/2012

I have been going to see Ping for a month for some intense tension in my upper back, shoulders, and neck, and would absolutely recommend him to anyone.

A combination of stress and long hours at the computer had really been taking a toll on my mind and body. During our full consultation I said I wanted to address this holistically, and Ping devised a treatment series that includes acupuncture, traditional Chinese massage, and herbal pills. After the first session I already had immediate relief to the area and every week has shown significant improvement! Although this problem will never fully go away (since I am still stressing my back daily with the computer work), I have already been sleeping better and am in much less pain and tension.

Note that Chinese massage is quite different from the "relaxing" Western massage and may be rough and uncomfortable — really digging into those painful bits — but in conjunction with the acupuncture he has undone knots that I never knew I had! It is also done primarily on top of a sheet, and "dry" (without oils, etc.). Even though I sometimes am a bit sore afterwards, it is always worth it.

Ping really cares about his clients and is very skillful in identifying problems and addressing them. I never feel rushed or an afterthought, and he is always cognizant of my own threshold of comfort (I don't enjoy needles). He has a gentle spirit and is a true healer, comfortable with reading health through pulse and tongue diagnosis, as well as bodily observation, and I trust him and his judgement. As my symptoms have alleviated we have shifted the treatment to treat other issues, really looking at my body as a holistic system rather than separate parts to "patch up." I am looking forward to continuing my work with Ping!

What to expect:

Free 30 minute consultation — he will walk you through his practice, and show you the needles and sanitary procedures he uses. For instance, all his needles are disposable and only used once. You will discuss your issues and how TCM (traditional Chinese medicine) can address them.

Full diagnosis — You fill out a survey that discusses your various bodily cycles, and then discuss everything at length with him. This session also includes the initial acupuncture session and lasts ~1.5-2 hours.

Acupuncture session — After a discussion about current symptoms and changes, you will lie on a work table. Depending on where you need needles, you will likely undress. Wear clothes that are loose and easy to remove or move around (can roll the pants up to the knees, etc.), and remember that although you might be working on a certain area (such as pain in my back) you will likely have needles in other parts of your body. Ping is very respectful of your privacy and has your body covered with a sheet (you can undress under the sheet). After setting the needles, he will cover you with a sheet and put some heat lamps on you to keep you comfortable, and will leave you to rest. This can be very relaxing! He will come in after some time to remove the needles, and continue with treatment as necessary. He doesn't rush, so block off enough time to finish the session and also just rest/drink water post-treatment.

Review from Lauren P.

Updated – 4/11/2012 6 Check-ins Here

It's been about 8 months and I don't see Ping for my sciatica anymore. I've been free of arthritis pain for awhile – taking herbs and doing yoga as daily as possible. Right now he's helping me with other issues, maintaining me with my arthritis, and proscribing me herbs for my gluten intolerance issues. I have absolutely nothing to complain about and if you have pain, I hope you go see Ping.

---
"I contacted Dr. Ping He for help with my debilitating back pain, something I have been trying to deal with for almost 20 years. For the most part I had continuous back pain that I treated with over the counter pain pills, ice packs, and heat packs – I also learned to "live with" disturbed sleeping due to the discomfort and not being able to get comfortable. But, every couple years I would experience a flare-up and would have trouble walking and standing up straight. I would see a Chiropractor and after 8-10 visits the flare-up would resolve that, but never addressed the underlying cause to the pain and discomfort that was a constant. Seeing Dr. He, the flare-up pain was resolved in half the time it took with Chiropractors, and he has been the only one to be able to make strides with the underlying injury. Dr. He's combined treatment methods of acupuncture techniques, deep-tissue massage and herbs just continues to attack the problem and as a result there is less and less pain. The constant pain and discomfort is gone. I sleep better, I feel better – in fact, I haven't felt this good in years! While my primary interest was the back pain, I also suffer from migraine headaches and typically had daily headaches. Dr. He's treatments for my back pain also helped immensely with the headaches and I have had far fewer of both types of headaches – and that wasn't even my focus for the treatments. In addition, I lost weight! I plan to keep seeing Dr. He, even when my back pain is resolved completely (and I have confidence that with Dr. He this is in my near future) – I feel that with Dr. He I am on the way to total health balance."
8/6/2012
"I was experiencing chronic lower back pain and sciatica, I have been seeing a chiropractor for over a year with no relief of the sciatica pain–I was convinced that I had to live with it. A neighbor recommended Dr.Ping from Ping Traditional Chinese Medicine in Durham, I have never tried acupuncture and I was very skeptical, I took a leap of faith and Dr.Ping has helped me tremendously–this is the first time in over 16 months that I do not have back pain. Thank you Dr.Ping for helping me."
-Arbi P.
-Raleigh, NC
---
"Dr. Ping is professional even beyond my expectation. I had vaginal bleeding and irregulated period cycle for the past 2 years, and it became worse since September. I went to the OB/GYN clinic and they could not explain what caused the problem after they checked on me, but just gave me the pills, which did not help any. Then I tried to see some different Traditional Chinese Medicine doctors, finally I came to Dr. Ping, his first treatment started helping lower the amount of bleeding, after two weeks acupuncture and herbal treatment, the bleeding was stopped, with the following two months solidifying treatments, the vaginal bleeding never come back again, and my period went back to regular for several months so far. I feel my body is more comfortable than before I was sick, believe it or not, I even feel like I am 5 years younger. Dr. Ping is good at complicated cases, I am continue seeing him for my other medical concerns. Right now I trust and see Dr. Ping as the only doctor for me and my family."
-Ruth S.
-Chapel Hill, NC
---
"Finally conceived again..He is Amazing!! A true healer as well as understanding and truly cares about your well being. We struggled with secondary infertility for a year and a half. Went to 2 fertility specialists, tried 2 other acupuncturists(pricer too by the way), IUI, IVF, shots, pills, you name it, we tried it, nothing worked. At 34, after a failed IVF I was told to try donor eggs but would not accept that yet. After 2 sessions with Dr. Ping and his hand mixed prescribed herbal I began to just feel better. I continued to see him but did not expect results so quickly. After about a month and a half my pregnancy test was positive!! I couldn't believe it! Then at our first sonogram we found out it was twins!! Couldn't believe that either. All I did was take low dose femara for 5 days at the start of my cycle. The doctor was shocked. He told us there was about a 4% chance to have twins and only about a 15% chance to conceive at all with our situation. But Dr. Ping made all the difference. I truly believe his healing massage, acupuncture and positive attitude was what helped us. I don't know where I'd be now if I didn't find him! I trust him and would see him again for any other issues!."
-Lisa B.
-Cary NC
---
"Peri-menopausal insomnia gone!! Ping is an AMAZING doctor that is committed beyond expectation to the health of his patients. I currently saw Dr. Ping for Peri-menopausal sleep issues. I awoke multiple times a night, unable to go back to sleep, and awoke before the sun rose.I tried sleeping pills and anxiety medications to try to sleep, to no avail. After 5 acupuncture treatments (1 a week) and daily Chinese herbal remedies (hand made by Dr. Ping) I am sleeping all night for the first time in years! It is a total miracle. I thought I would have the insomnia for the rest of my life. It was difficult to find the time to do the treatments as a single working Mom, but Ping always found a way to see me…Saturdays, or evenings. He is truly a healer! I also saw Ping 2 years ago after a cervical spine fusion (I had a herniated cervical disc that was removed, had a donor bone inserted and was fused) for massage. His knowledge of the human body is so incredible that he was able to work on the surrounding areas which allowed for more blood flow to the surgery area. I was out of my neck brace in 6 weeks and back to work! Most people are out of work and in neck braces for months! Writing a recommendation seems hugely inadequate to try and give back what Dr. Ping has given me and my health! I cannot recommend anyone more highly than I do Dr. Ping He!"
-Mary N.
-Cary NC
---
"Kathy M. March 14,2012 : I was beginning to experience menopause. A life of night sweat and being very wet during the day was very miserable. Also with these symptom I would experience mood swing. So I was in search of a solution. Ping solve my life crisis. This is what I would experience in a given day. The night sweat would wake me up during the night, it would happen around 3 to 5 times, so my night rest would be shorten. So lack of sleep I would be irritable. My side of the bed linen would be wet, I would change my sleep wear and linen, During the day I would have 10 to 20 episode of feeling hot, then cold, then hot along with sweating profusely. I decided to seek medical treatment and found the medical doctors would prescribe me medication, in which I was not willing to take. I understood this to be natural life process for women in their 40's to 60's. I did my homework, this was not going to beat me. So I search out for other alternative. When I was in college I knew some information about chinese medicine but was afraid to try. I had forgotten all about the wonderful treatment you could receive without medication prescribe by western medicine. I decide this was my chance to give acupuncture a try. Ping became my alternative to my health care. Ping describe to me what was occurring in my body and how he could fix it . I started treatment with Ping on January 6,2012, each week My symptom would become lesser and lesser. At the beginning was a little notice. By the treatment number 12 I had no symptoms. I am now without the intensive hot flash and night sweats. My days are amazing, I have my life back. Occasionally I may experience the hot flash without the sweat for a short period,not long at all. As before these episode would be last as long as 1 to 2 minutes. Today I conduct my life normal, without the worries about being in social gather and break out into a profuse sweat, and everyone ask are you ok? I believe anyone who is experience these symptom there is hope, You too can get your life back without the sweats and hot flashes. Go see Ping you want regret.."
-Kathy M.
-Cary NC
---
"I have Bell's Palsy 3 weeks ago. I went to see the doctor and have medication. But it didn't seem help. My friend recommend about Ping Traditional Chinese Medicine. During the first acupuncture treatment, the movement of my forehead and the position of my mouth are getting better. After 3 acupuncture treatments within one week, my face was able to back to normal. I am so please with the result and the professional service from Ping!"
-Elliana D.
-Durham NC
---
"Ping He, with his healing hands, acupuncture treatments and herbal medicines, has virtually turned my life around. I have suffered with chronic back pain and chronic headaches most of my adult life. Over the years I was treated by many different Western doctors with Western medicines and techniques including muscle relaxers, pain killers, special exercises, cold packs, heat packs, etc. Nothing helped. Eventually my spine began to curve and the right side of my back began to swell. Chiropractors helped only minimally. That's when a friend suggested I try Eastern medicine and introduced me to Ping He of Ping He Traditional Chinese Medicine. Ping explained to me what was happening to my body and why. Over the next few months his use of Chinese medical massage combined with acupuncture treatments improved my spine and right shoulder alignment significantly. Over time, as we discussed my general health in greater detail, he suggested I try some herbal medicines. Within days I felt the positive effects and now rely on his wisdom in helping with other medical issues."
-Phil R.
-Morrisville, NC
Address
5322 NC Hwy 55, Suite 101
Durham, NC 27713
Contact us, feel free to call or send us message.